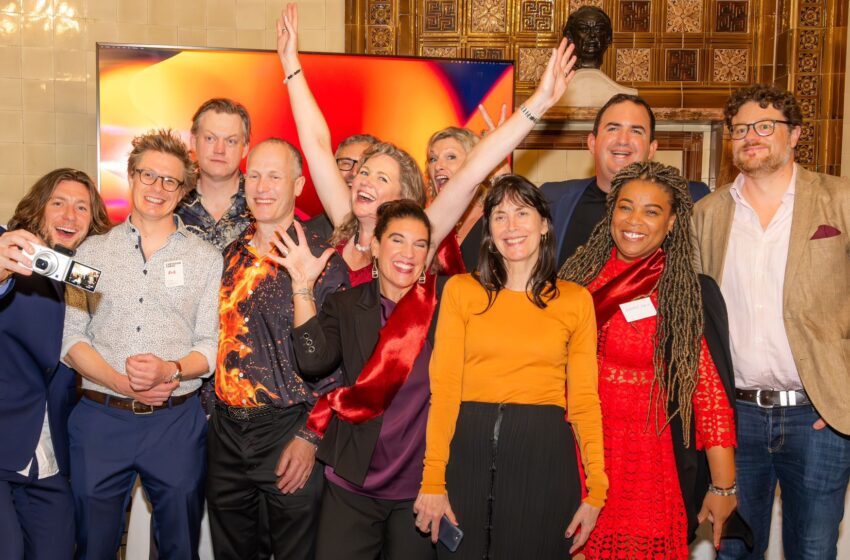 Volcanic Wines of the World TM aftermath spurs on burgeoning new category for the trade
The wine trade's new generic Volcanic Wines of the World TM has just launched to great aplomb with a blockbuster showcase of vinous volcanicity, encompassing music, magic and art at London's prestigious National Liberal Club.
"Amazing event, lots of happy people and seriously impressive wines!", declared retiring Master of the Club, Tim McNally.  A self-confessed volcanic wine aficionado, Tim shared his passion for Madeiras in his keynote address on Monday 2nd October at One Whitehall Place in central London.
A trade and press sell-out two months in advance and backed by a dynamic global team, this new, annual, 450-attendee event is expected to supercharge the category.  Highlights of the hotly anticipated inaugural tasting featured a dazzling line-up of leading volcanic wine producers from all corners of the globe.  These included Old Vines Hero nominee, Dr Enno Lippold, presenting his supremely aged Grand Cru Rieslings grown on tiny parcels of red slate and volcanic rhyolite in the Mosel.  Also present was new kid on the block and fellow countryman, Felix Schäfer, showing his natural ferment wines from both Mosel and Pantelleria.  «The Rieslings were so delicate and completely different to the more traditional style I'm used to sampling«, remarked a wine-engaged globetrotter.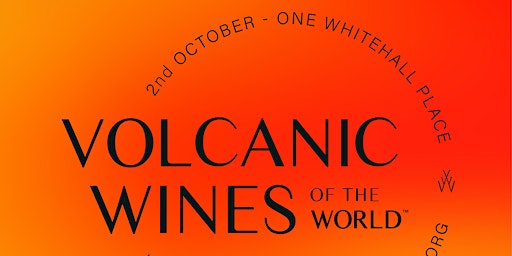 Spyro Lemanis from Santorini's jewel in the crown, Domaine Sigalas, poured his world-class wines and also ran in-depth masterclasses, describing the new viticultural practices on the windswept Aegean island widely cited as one of the top tourist destinations in the world. «The Santorini whites were a revelation.  This demonstrated what the proper winemakers are producing», commented a trade buyer.
Meanwhile Ollie Horton from Wine Shop & Wine Tours Lanzarote treated guests to a treasure trove of 14 still and sparkling wines from the Canaries.  For Ollie, this was the first time he had shown his wines in the UK and his table positively thronged from dawn to dusk.  «Monday was an unforgettable experience«, he said. «There were three of us speaking for ten hours straight, while presenting wines from Lanzarote and Tenerife to Masters of Wine, Sommeliers and other professionals from the trade.  The wines went down an absolute storm and, hopefully, this is the start of an exciting new journey.»
There were strong volcanic portfolios too from Robin 'The Egg Man' Baum, Italian specialists Mondial Wines and family-centric Hatzidakis from Santorini, plus an impressive range of Henriques and Henriques Madeiras (from dry to sweet) and hugely popular Planeta from Sicily.  Additionally, 'Somm to the Stars' Wayne Baxendale, from the Pendergast's Steakhouse chain, brought with him some of Napa Valley's legendary Mayacamas Chardonnays and Cabernet Sauvignons.
"On a weekly basis, we are seeing Michelin-starred sommeliers increasingly dedicating entire sections of their wine lists to the volcanic regions of the world", affirms Robin Goldsmith, Director of Drinks Cru Ltd.  "These producers are operating at the margins of viticultural endeavour and deserve the spotlight, having flown under the mainstream radar for far too long."
The new format trade and press event was followed by an interactive Wine Lovers' Showcase for 120 exclusive guests in the evening.  Both featured packed masterclasses running every half hour on a variety of topics, such as Supremely Aged Rieslings by Dr Enno Lippold, Terroir Taste-Off by the acclaimed wine educator Leta Bester of London Wine Academy and Passion for Volcanic by guest speaker Joe 'The Wine Guy' Morgan.  Rich Reynolds, a development chef from the Gérard Basset heyday, led food pairing masterclasses, matching volcanic Vinsanto from Santorini's Santo Wines with Parmigiano Biscotti and Tiramisu.
Magnetising music, magic and art
Novel features for year one included a digital volcanic art gallery, together with a first-time screening of 'Pele, Goddess of Fire' by Joseph Anthony, multiple award-winning photojournalist and filmmaker.  Flying in all the way from Boston was World Chardonnay Day Ambassador Melissa Yakimowsky and US musician Chase Webb who provided live entertainment.  His latest release on Spotify, aptly named '8pm in London', rounded off the evening. "I really like the way this tasting was organised", commented Shirley Kumar, news editor journalist.  "You jazzed it all up, plus all the socials were so well done."
2nd October is Volcanic Wines of the World Day
As the iconic volcanic category gains further traction across the on- and off-trade worldwide, next year's VWW annual event is expected to extend across two days.  This will be reinforced by a series of livestream hybrid producer events throughout the year, mindful to keep carbon footprint and travel costs for exhibitors to an absolute minimum.
The five Drinks Cru Directors are already busy organising a dedicated press launch on Tuesday 21st November, a Buyers' Showcase in March and a consumer tasting at The London Wine Festival in June.
«Many congratulations.  It was very well done and has clearly made its mark.  Fantastic – onwards and upwards!» Christopher Burr MW
Notes to the Editors: Six years in the planning and monetising from ground zero, Drinks Cru Ltd is a professional group of experienced drinks trade strategists and communicators, dedicated to empowering trade in volcanic wines globally.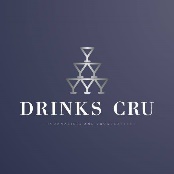 The Directors of Volcanic Wines of the World TM by Drinks Cru Ltd are backed by a global team of 34 wine trade professionals and ambassadors:-
Fran Bridgewater FCIM has worked across all levels of the wine trade for the past 22 years, having originally trained as a sommelier in 1991.  As a vibrantly commercial strategist and film producer, Fran has worked with some of the biggest but also the most exclusive wine brands in the world … shifting bottom line to the tune of £12.5m. In recent years, Fran helped to establish the Gérard Basset Foundation focused on diversity and inclusivity in wine, spirits and hospitality education worldwide via the Golden Vines Awards.  In her spare time, she is Global Brand Ambassador for Steven Spurrier's legacy estate, Bride Valley Vineyard.
Jayne Howard is VIP Specialist at British Airways.  As founder of the ever popular The Winos Wine Club, Jayne runs regular wine columns plus a series of tastings and events throughout the year (including on board luxury pleasure craft) with a special emphasis on buying and supporting English vineyards.
Jason Davies Dip WSET, aka The Grape Wizard, has over 11 years' wine trade experience based at Majestic's flagship Covent Garden store. Renowned for his iconic 'back view' producer selfies and no-nonsense wine reviews, Jason was one of the trade's original bloggers with a loyal following of over 13,000 on his website www.thegrapewizard.com.
Jill Barber Dip WSET is a former BBC TV Producer and qualified Chartered Surveyor who whizzed through her Diploma in the space of three years from a standing start.  An agile-thinking nutritional therapist, you can read more about Jill on her website: Life To The Power Of Food.
Robin Goldsmith MSc is a freelance drinks journalist and copywriter, contributing to numerous magazines, websites and trade organisations.  Rob also runs wine and gin tastings for private clients, wine clubs and charities.  His regularly updated website The Write Taste contains reviews and in-depth reports on wines, beers, spirits plus the no/low category.  In addition to his overview of wines from the Canary Islands, published in Wine Enthusiast, Robin has also written an extensive piece on the volcanic wines and vineyards of Lanzarote, described as «the most detailed article ever written in English» on the subject.
Volcanic Wine of the World … powered by wind, rain and sun