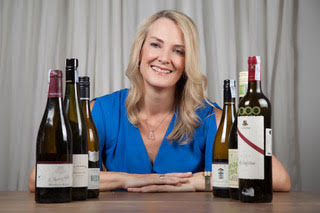 Maria Day, Owner & Chief Wine Enthusiast, Dorset Local Wine School
Let's meet Maria Day, a certified Wine Educator, holds WSET Level 2 and 3 (with Merit) and is the Owner & Chief Wine Enthusiast, Dorset Local Wine School. She also holds the French Wine Scholar and is an international Food & Wine Judge.
Most of Maria Day's working career took place in Asia, namely Hong Kong and her last position there was working for a large accountancy firm, organising their internal events such as Partner Conferences, Senior Manager Lunches and Annual Dinners which could involve up to 2000 people.
How did you ended up in Wine?
Whilst I had always had an interest in food and wine it wasn't until 2012 when I decided to study my WSET Level 2 at AWSEC (Asian Wine & Spirits Education Centre) that my real love and understanding of wine came about. I went on to study my WSET Level 3 soon after and now I'm just finishing my Diploma (Level 4).
What is your role now?
In May 2021 I set up Dorset Local Wine School.  I had recently moved back to the UK (December 2019) and knew that I wanted to do something connected to wine.  The Local Wine School network has over 24 independently-owned wine schools including West London, Kent and Hampshire.  I connected with them when I knew that Southbourne (near Bournemouth) was going to be my new home and Dorset was available as a region.  2020 was obviously a challenging year for everybody on a personal and a professional level, but by May 2021 I felt the time was right to dive into my next chapter.
What has been your biggest challenge?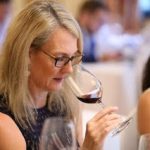 Setting up a business in the middle of a pandemic was obviously an interesting choice, but it meant that whilst life was constantly changing in terms of restrictions / home schooling / socialising etc, I was able to put in the ground work, set up the website, connect with suitable venues, work on my social media presence and adapt to my new life as a business owner as it came along.
What do you love about your work?
I love people who love wine!  Even if they don't know much about it – at least at the start!  I really enjoy taking people on that journey of understanding , finding out what wines they like, and why they like them.  I take particular pleasure in those lightbulb moments of understanding that mean people leave a tasting session with a bit more knowledge that enables them to confidently choose the wines they like when next looking at a wine list or picking out a wine for a special meal at home.
What has inspired you most since you set up the business?
One of the reasons I chose Southbourne to live was because it has a great selection of independent shops and restaurants (oh, and an amazing beach!) and I felt this reflected what I wanted to offer as Dorset Local Wine School. It has a great community feel which is coming back after 2 years and there's a great network of food and wine lovers.  One of the biggest inspirations is just how dynamic Dorset has become in terms of food and drink, particularly wine.  We have some fantastic local wineries in Dorset making superb Sparkling Wines and even still wines, and they are achieving amazing results in wine competitions and they all have their unique wine story.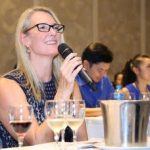 And the biggest challenge?
Hospitality in general is facing a (continuing) challenge.  I know bars and restaurants are ready to open up and welcome people again, but staffing is a real problem.  That said, I can also recognise the employers who really invest in their staff because they are calling me up and booking Wine Training for their employees as they see the value in having knowledgeable staff.  If staff can obtain a WSET Level 1 or 2 then they have the confidence to discuss wines and wine choices with customers. It can completely elevate a dining experience if your food is well-matched to wine for example.
What are your future plans?
In the next few months I will be set up as a WSET APP (Approved Program Provider) and be offering WSET Level 1 & 2 in Bournemouth, Poole and Christchurch. This is available to people who want to learn more about wine in a professional way and offers a certified pathway much recognised in the hospitality/wine business.  I ultimately want to see more exciting wines on wine menus in restaurants because their customers start to be more adventurous in their wine selection due to better wine knowledge.
andes@andeswines.com