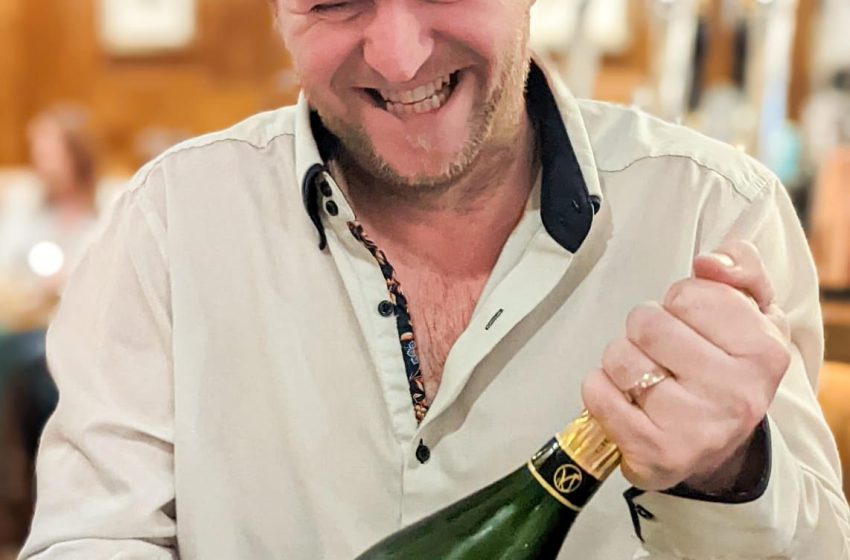 Wayne Baxendale: Head Sommelier and Wine Hospitalian
We met Wayne thanks to Francesca Bridgewater. He is a world travel and had the pleasure of drinking wine at its birth place, from New Zealand to Croatia, after working on cruise ships, he found his love of wine and moving to American, a personal challenge to expand his knowledge and share the experience he has with anyone who wishes to ask or share their own stories.
What has been the most challenging thing in your wine career? 
Trying to understand it all and not to let anyone tell you otherwise, as wine is very subjective, it's better to create a niche and then run with it.
Can you explain us what did you learn from your work in the cruise ship industry?
No two people or countries are the same, the soul is different, the temperature, micro climates, wine making my, wine growing, the soil in which it all grows, if we can take wine and create an individual person then that person is, in it's self, an entity, so the being said, cruise ship work teaches you a lot about other people, how to be tolerant and expect that not everyone is the same, if the wine industry took note of this it would be a better industry for the consumer, be different, be the back sheep, be your own.
What did you do in Provenance Gems? Could you explain us more what impact had in your career?
I was the VP of the company and built it up to be worth a nice turn over of 25 million dollar a year, I looked after our global inventory of around 4 million dollars and 75 cruise ships, I was naturally good at sales and I brought that with me to the floor, not everything can or will be regimented, learn to work on the fly, I think we do that as sommelier and business owners as much as we can to stay fresh and on top of the game.
What are the challenges of Wine Hospitality with Covid, what changes did you do in your work during the pandemic?
I moved continents due to Covid and had to move back to the UK so I'm fresh on the wine scene at the moment but carry a lot of experience, I think that speak volumes of how we came out of it to survive but yet still hold integrity
Which are the main changes in Wine Hospitality need to do to face the new era of covid? Are customers the same as before covid? 
I haven't seen much change recently, people are now happy for it to be back to normal and spending time with loved ones, if anything it's reminded us all that we should be happy and buy more wine to share with friends and family.
I will be opening up a wine bar that has its main focus on hospitality, I've worked at Michelin star restaurants and some of the best bars on the planet, nothing beats good hospitality, same we as a country don't see that side of those white stars, so many break their lives for, it's about the person I front of you, not your ego.
andes@andeswines.com