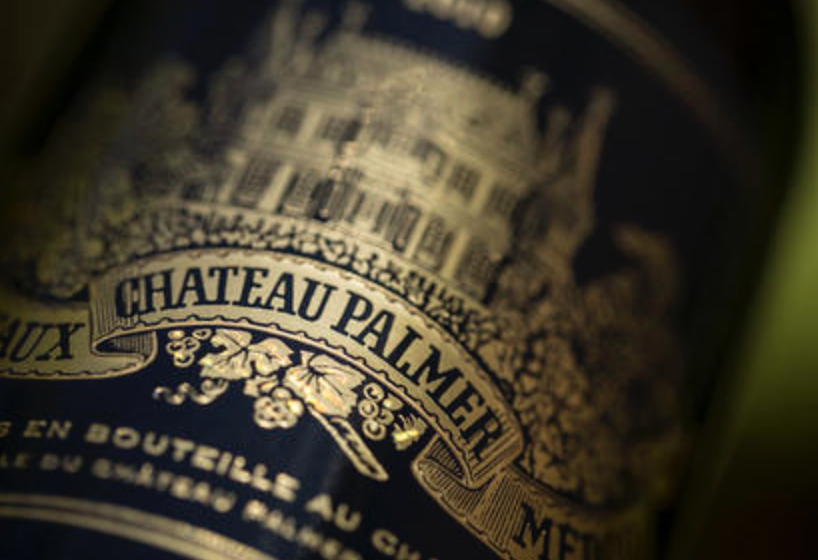 Stunning Blue Chip Bordeaux Selection by Vinum Fine Wines
Vinum Fine Wines just released a gorgeous selection of blue-chip Bordeaux to offer today from the 1990s and early 2000s. Containing such luminaries are Palmer, Montrose, Leoville Las Cases, Gruaud Larose and Tertre Roteboeuf; it's a compelling list of wines for enjoying now and years to come.  
Quality runs throughout the range. The 1995 Leoville Las Cases is «seamless» for Lisa Perrotti-Brown, while she thinks the 1996 Ducru Beaucaillou is «fantastic». Jane Anson is a fan of the 98 point Gruaud Larose 2001 and 95 point 2001 Palmer, while William Kelley thinks the 1995 Montrose is «beginning to drink brilliantly.» 
Details are below, do take a look and let us know if you would like any of these cases secured by replying to this email or contacting your account manager. Lead times and condition reports are available on request. 
1995 Leoville Las Cases (ex Chateau)
£1,180 per case (6*75cl) in bond – 4 OWCs available
95 points Lisa Perrotti-Brown
The 1995 Léoville Las Cases is a blend of 67% Cabernet Sauvignon, 26% Merlot and 7% Cabernet Franc. Medium garnet colored with a touch of brick, it needs a fair bit of swirling to unlock the intense notes of baked plums, dried mulberries and boysenberry preserves with hints of black truffles, Chinese five spice, unsmoked cigars and dusty soil, plus wafts of beef drippings and cast-iron pan. The medium to full-bodied palate delivers good weight and generous fruit, supported by plush tannins and seamless freshness, finishing with loads of earth, sautéed herbs and mineral-inspired flavors.
 (2021) 
www.robertparker.com
 Drink 2021-2038
1995 Montrose (ex Chateau) 
£820 per case mags (3*150cl) in bond – 2 OWCs available 
94 points William Kelley
The 1995 Montrose is beginning to drink brilliantly, and the most recent bottle I pulled from my cellar is the finest I've encountered to date. Wafting from the glass with a classic bouquet of red and black currant fruit, rich loamy soil, cigar box and black truffles, it's medium to full-bodied, deep and layered, with terrific concentration, ripe tannins and lively acids. Seamless and complete, readers cellaring this wine should consider opening a few bottles. (2022) www.robertparker.com Drink 2015-2040
1996 Ducru Beaucaillou
£2,200 per case (12*75cl) in bond – 1 OWC available
93 points Lisa Perrotti-Brown
The 1996 Ducru-Beaucaillou is a blend of 75% Cabernet Sauvignon and 25% Merlot harvested from the 23rd of September to the 8th of October. Medium brick colored, it delivers mature notes of sweaty leather, camphor, tobacco and dried mulberries with a core of kirsch, charcuterie and dried cranberries plus a waft of sandalwood. Medium-bodied, the palate has fantastic freshness with a light chewiness to the texture and loads of herbs spark red and black fruits, finishing earthy. (2020) www.robertparker.com Drink 2020-2030
1998 Tertre Roteboeuf
£1,500 per case (6*75cl) in bond – 2 OWCs available
94 points Robert Parker 
A dramatic, flamboyant nose of roasted espresso intermixed with chocolate fudge, blackberries, Asian spices, and kirsch jumps from the glass of this ostentatious effort. Full-bodied and layered, with an unctuous texture, gorgeous purity, and an undeniable hedonistic explosion of fruit and glycerin, it can be drunk now, or cellared for 15+ years. To my taste, it is the finest Le Tertre-Roteboeuf since 1990. But watch out for the 2000! (2001) www.robertparker.com Drink 2001-2016
2001 Gruaud Larose
£950 per case (12*75cl) in bond – 7 OWCs available 
98 points Jane Anson
There is a subtlety to this that strikes you immediately – gentle smoke, cold ash, tobacco, white truffle, brambled blackberry fruits, mint leaf, totally sublime, my favourite of the line up so far. It plays to the strengths of St Julien, and plays with nuanced light-and-shade in a way that the 2000 does not at this point. This is a high score for Gruaud Larose, and reflects the heights that this vintage is reaching right now – tracking how long it stays at this level is part of the beauty of wine. I tasted two versions, one decanted and one not – the smokey side is more evident in the carafe, but I preferred allowing it to open more slowly in the glass. Harvest September 21 to October 4, 35% new oak. (2021) www.janeanson.com Drink 2021-2044
2001 Palmer
£3,100 per case (12*75cl) in bond – 1 OWC available
95 points Jane Anson
Nose a little more subdued than the 2000, but this has the truffle, rosebud and woodsmoke combination of a Palmer that is at a perfect moment to share. Loganberry, raspberry, tobacco leaf, peony, mint leaf, the tannins are finessed and finely spun, tracing the outline of the fruit but not constricting it in any way. Waves of aromatics through the palate keep you hooked, this is nuanced, elegant, moreish, with so much Margaux appellation charater, and a juicy finish. Harvest September 29 to October 11. 60% new oak. (2021) www.janeanson.com Drink 2021-2036