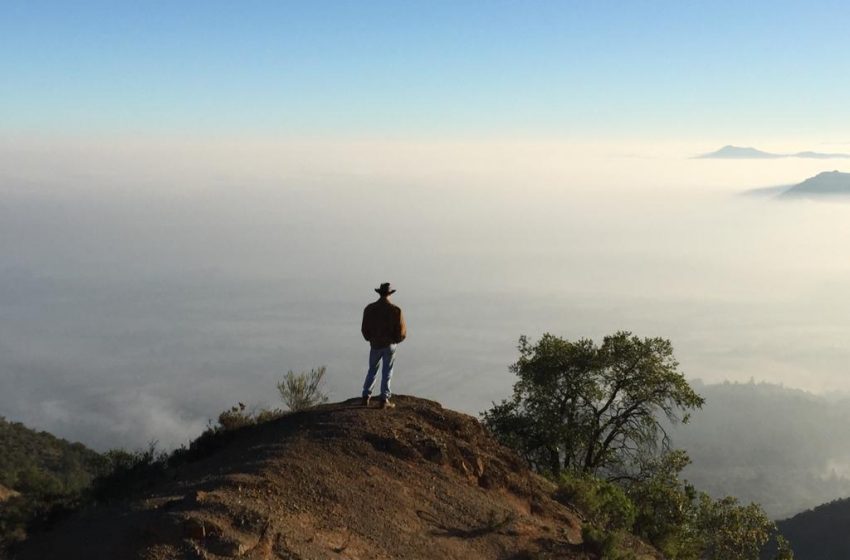 Rari, an old rural area in Chile that starts a new wine terroir
When talking about Rari, most people would say that it is a small town very close to Termas de Panimavida at the foothills of the Andes Mountains in the Maule Valley that it is characterized by handcrafts based on "crin", horse hair that is sold in the homes of artisans themselves for visitors.
For those closest to the wine industry could point out that near Lake Colbún is one of the most interesting & unique white wines in the are produced by Viña Laberinto that have opened the market for this new wine terroir that is just beginning.
After years of traveling to the area of RARI in the Maule Region in Chile, the known "Gingo Loco" by his long time friends in the Colbún area, Bret Rogers is living his dream to have his own vineyard and winery here in the "Land of the Crin".
He has been visiting Rari, Chile for 25 years and fifteen years ago, he acquired his first plot of land there and last year he initiated vineyard operations planting 800 vines, with a mix of Cabernet Sauvignon and Syrah.
Bret Rogers is California born and from his earliest memories accompanied his father in making wine and beer as part of his father's ambitious set of hobbies. Besides knowing the California, Oregon and Washington wine growing regions, Bret has visited extensively wine regions in France, Germany, Spain, Italy, Greece, South Africa, Australia, Argentina, and of course, Chile. He currently makes his wines with grapes from local suppliers.
An ambitious project, Bret wants to bring a legend back to life here on the same site in Rari known as "La Viñita de San Pancracio", a small vineyard owned by another American more than 100 years ago. His project is well planned and will undoubtedly convert into a "one-of-a-kind" boutique vineyard property for wine-lovers to visit from all over the world. The vineyard is situated right on the Rari River, a unique location with a variety of terroirs that he has already planned to take advantage of. Bret is "Sustainability" oriented buy and plants to implement everything from micro-hydroelectric and solar energy to organic and biodynamic cultivation methods, along with the reforestation of the property with native Chilean trees. This Wine Terroir was included in the Wine Explorations made by the agricultural Engineer Maximiliano Morales, who is the former Wine Specialist of National Geographic Explorer Expedition Ship and Wine Marketing Consultant.
andes@andeswines.com