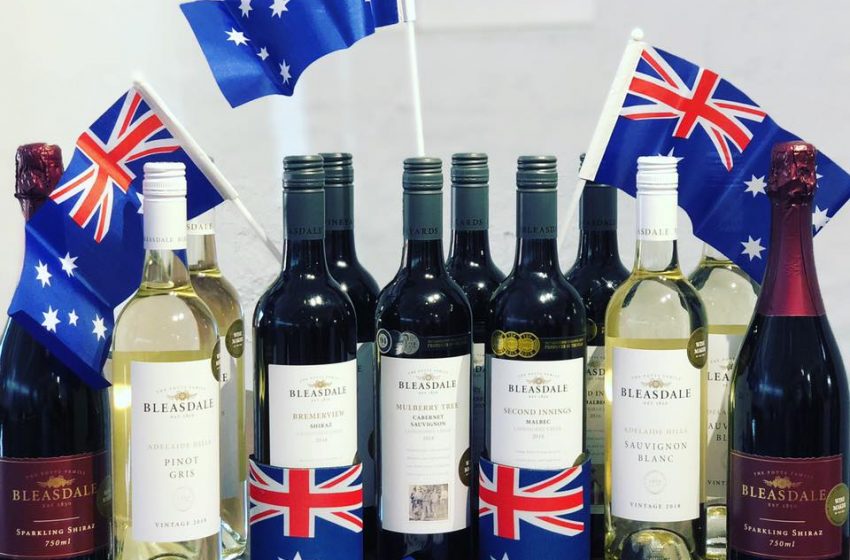 Australian Malbec explores the success of Argentina´s Flagship
Exclusive Wine Trend Report AndesWines.com
Over the last several years, Australian winemakers have begun to explore the production of Malbec after observing an explosion of global popularity of Argentina's emblematic export.
Despite some local wineries have explored producing wines from Malbec since 1800´s with fortified winemaking and brandy, currently, Australia has over 20 different small productions of this variety spread across the country, from the Hunter, Barossa, and Clare Valley's, to the Margaret River and Frankland River and in regions like Victoria and South Eastern Australia. And new regions keep opening up.
The global success of Malbec is the result of hard work by the Argentinian wine industry plus the reaction of France on re-taking the global markets that Argentina opened and also land in Argentina itself to produce Malbec in the southamerican country.
For the last 30 years, Argentina has been positioning Malbec as their flagship variety and this has motivated producers in over 10 countries to establish Malbec vineyards in an attempt to benefit from this niche wine, once exclusive to the region of Cahors, France.
The growth potential of Malbec worldwide is stable and could increase, depending upon how many new grape producers are bottling this variety.
In Australia, growth will depend upon how the marketing is executed, said Maximiliano Morales, wine marketing consultant of Andes Wines and the former wine specialist of the National Geographic Explorer expedition ship. Despite Argentinean Malbec being found in wine shops throughout Australia, local grape growers, winemakers and wineries saw the potential and began to look for new terroirs to establish this variety.
This "Malbec Wave" was reinforced by French wineries in Cahors that added Malbec to the original "Côt" in their labeling and started to export this variety worldwide. This helped reactivate the wine sector thanks to the interest of global consumers to taste this variety.
For example, Bleasdale Vineyards has 7 hectares of Malbec planted in 7 different blocks spread throughout the vineyard with range of clones, however the majority is planted to the 'Potts' clone (origin unknown) and other clones include CW14, MAT1, MAT3, MAT5, Windouree, WA, Kalimna 3.
They produce approximately 100,000 bottles of Malbec each year, across anywhere from 3 to 7 different wines.
Asked about why they planted Malbec in Australia: Frank Potts made the decision to plant Malbec back in the 1880s, likely because the grape was popular at the time in fortified winemaking and brandy production. Bleasdale exclusively made fortified wines up until the 1960s when we began making table wines, and our first ever table wine was a 1961 Malbec.". said to AndesWines.com
How did the connection between France and Argentina begin?
Malbec first arrived to Chile in 1840 and 13 years later landed in Argentina. In more recent history, for more than 20 years, French investors have produced Malbec in Argentina. Chief among them are the winemaker Michel Rolland and Baptiste Cuvelier, who leads Cuvelier Los Andes, which belongs to the family that owns and runs Château Léoville-Poyferré in Saint Julien.
Others who have played a role are the Bonnie Family, which owns and runs Diamandes in Argentina and Chateau Malartic Lagravière in Pessac-Leognan. The Peré-Vergé Family owns and runs Monteviejo in Argentina and Chateau Montviel, Chateau La Violette and Chateau Le Gay in Pomerol, among others.
See this article by Jancis Robinson describing how Malbec arrived to Argentina, via Chile: https://www.jancisrobinson.com/articles/how-malbec-got-to-argentina-via-chilehttps://www.jancisrobinson.com/articles/how-malbec-got-to-argentina-via-chile
Additionally, there are North American investors that produce Malbec in Argentina that is exported directly to the US. It is also common to have French winemakers independently producing their own Malbec brand as well.
The Argentinean-Chilean Malbec Chilean wineries are the main investors in Argentina creating export brands for Malbec. Brands include Trivento of Concha y Toro, Doña Paula of Santa Rita, Renacer, Finca el Origen of Santa Carolina, and Kaikén of Montes, among others. The segment keeps growing, with new high altitude vineyards on the Argentine side of the Andes Mountains obtaining fresher wines with a greater complexity and longevity due to the soil, weather and winemaking techniques, wrote Morales in a recent report by Andes Wines. Argentina has succeed in implementing an amazing strategy of associating Malbec with Tango, Patagonia and what Argentina represents in the world. The global wine industry witnessed the trend of "Argentinean Malbec" and there are U.S. television shows featuring people drinking and talking about "Malbec." This has attracted the attention of American consumers thanks to a strong connection between U.S. television production and Argentinian cultural gatekeepers and influencers.
Malbec in the Cruise Industry
In the cruise industry Malbec is always present in the wine list specially in the routes of expedition ships that navigate the Chilean coast and Chilean fjords. Some cruise lines cross over to the Atlantic to visit the Argentinean coast while they navigate along the route of Charles Darwin.

"In November 2019, on-board the Silver Cloud expedition ship, I tasted Malbec from Argentina and had more than one wine in the list of the ship. For over 11 years I have organized several wine tastings of Argentinean Malbec from many wine regions and over 90% of the guests know the variety and have tasted it before. In fact, some Australian passengers have requested to include Australian Malbec in the tastings I have organized before and I am planning to do that next year in future ship expeditions.» said Maximiliano Morales, Founder of AndesWines.com
The challenges of Australian Malbec if wineries start to export this variety is to avoid making the same mistakes some producers did with Shiraz, selling the niche variety as an entry-level and cheap wine in some cases, which damaged sales and harmed its reputation. Malbec in this case could run that risk, particularly if so many countries are producing it in so many categories.
Exclusive Wine Trend Report AndesWines.com
andes@andeswines.com