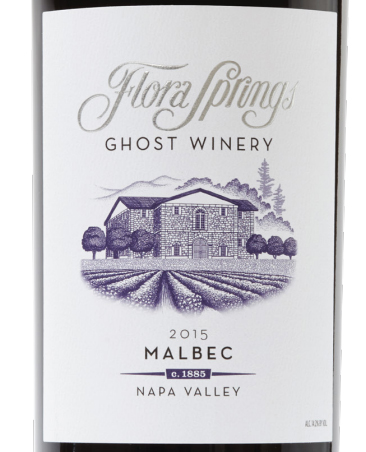 Malbec from U.S., France and Chile, main competitors of the Argentine Flagship
Written by Agronomist, Maximiliano Morales, Founder of AndesWines.com & Former Wine Specialist of National Geographic Explorer Expedition Ship
The Californian Malbec of Napa Valley and Sonoma has become an important competitor to the Argentine Malbec that is beginning to diminish the opportunities to enter certain high-value niches in the United States. The same is happening in Texas, France and Chile, where Malbec is becoming an interesting varietal to be planted and successfully received by consumers.
Californian wineries thanks to its constant capacity for innovation in wine, saw the strengths that Malbec represented as a varietal, and began to establish vineyards in Napa and Sonoma Valley few years ago, and suddenly the flagship of Argentina started to be offered in Tasting Rooms and Wine Shelfs of the County and the rest of the country.
One of the reasons why Malbec took a leading role in the United States was the collapse of the Australian Shiraz, thanks to a strategy of selling this aggressive variety that generated an earthquake in the sales of high-value wines from Australian wines. .
Several Australian wineries started selling wines at a very low price, generating a consumer perception that all the «Shiraz» from Australia was cheap and sweet. Quickly, the American consumer got tired of this type of wine and began to buy Malbec from Argentina and Chile in a first stage, then continue with France and recently, California and Texas.
The work done by winemakers, wineries and Argentine investors to position the various Malbec terroirs such as Luján de Cuyo, Perdriel, San Carlos, Catamarca, Tupungato, Tunuyán took effect in a way that must be taken into account to understand the consumption of Malbec in U.S.
In the meantime, several brands of Argentine Malbec and even Chilean started getting the attention of journalists, wine critics and consumers due to this high valorization of this varietal. Somehow, after Australian Shiraz collapsed in the market due to low prices and over extracted and high sugar level, several consumers were after that generous taste of a full bodied wine and found in Malbec a proper wine to continue drinking.
Argentina improved that mistake and released a full bodied and filtered wine with a great positioning thanks to Tango, Patagonia and what Argentina represents in thw world. The whole wine industry began to manage that the «Argentinean Malbec» started to be shown in television and it was clear that «Malbec» attracted the attention of american consumers.
Another factor that influenced in the positioning of Malbec was the great wine real estate development that companies did in Argentina in the area of Vistaflores, where high-income North American investors began buying land to have their Argentine farm where they could obtain a quantity of Malbec-based wines at the end of a period when the vineyard was established.
This wine real estate endeavor generated an interesting business model that even enhanced the distribution and sale of Argentine wines among North American consumers, and opened the door for Malbec to be globalized thanks to other initiatives promoted by Wines of Argentina such as the «Malbec World Day», that had great repercussions on global consumers who began to know the emblematic strain of Argentina.
The first investors to believe in the Argentinan Malbec were the Chilean wineries like Trivento (Concha y Toro), Doña Paula (Santa Rita), Renacer, Finca el Origen (Santa Carolina), Kaikén (Montes), among others that established vineyards and built wineries to bet on the varietal.
Suddenly, some Chilean export managers started to sell both, Argentinean and Chile and then, and both origins complemented very well the portafolio, being a very practical strategy to cover the global market that lead a great opportunity to keep growing in the international market thanks to large wineries from Chilean origin that began to open new countries to export Malbec, such as a phenomenon that never occurred contrary to the crossing of Argentine capitals to Chile, despite the discreet undertakings of certain Argentinian and French winemakers that is happening in Chile.
Such has been the impact of Argentine Malbec in the world that several countries are already bottling it as the renewed Côt de France, just as Chile bottling it from cold valley areas such as Casablanca, North in the Elqui Valley and the renowned Valley of Colchagua that has 80 years old vineyards of Malbec.
Suddenly in this "wine race" to conquer the global market after the Shiraz left the market, Old Vines of pre-philloxera Malbec from San Rosendo- small train historical town in Bio Bio Region in Chile- of more than 140 years were found in 2012 that came to revitalize the variety in Chile 600 kilometers south of Santiago (capital) in a cold and rainy area in winter, and hot in summer with the influence of rivers Laja and Bio Bio.
Currently, more than 7 Chilean wineries produce San Rosendo Malbec in small quantities that have opened up great opportunities for the Malbec of Cold Valley in Southern Chile.
Later on came into the picture Mexico, Peru and the United States, where the Malbec every day that passes has greater prominence in the vineyards of Napa and Sonoma. This is the case of Flora Spring, which has among its options in the tasting room, a Malbec called Ghost Winery, name that comes from the winert that were built between 1860 and 1900, and that were abandoned in the early twentieth century due to three facts that depleted its production. The attack of the phylloxera, the great depression and the period of prohibition that the United States lived.
Many wineries are still in ruins, and in the case of Flora Springs, they renovated and refurbished their facilities. In the case of the Malbec they produce, they are small productions of their terroir grape in honor of this historic moment that was experienced in the Rutherford appeal, Napa Valley, where they produce 490 boxes with 22 months in barrels with different times in storage, and whose values ​​reach 55 dollars in retail.
Another similar case occurs in the Winters area, on the other side of the Napa Valley, in the Sacramento Valley, where Malbec of Berryessa Gap Vineyards that was planted a few years ago is expressing perfectly due to the drier agroclimatic conditions and lower rainfall.
In the wineshelfs of various Californian wine stores there is a wide variety of Argentine Malbec and also Chilean, but slowly the Californian and French becomes a space that due to globalization, made Malbec a universal strain that is conquering palates from around the world.
THE CHILEAN AND FRENCH MALBEC AMONG THE MAIN COMPETITORS OF THE ARGENTINE
The Chilean Malbec in the last 20 years continues to conquer markets methodically thanks to the great reception it has had in the international consumer of the emblematic variety of Argentina, and that according to official export numbres figures until 2016, Chilean Malbec is exported for the quantity from US $ 11,845,159.26
Currently, Chile produces Malbec from Toconao, passing through cold valley areas such as Casablanca, North in the Elqui Valley, the renowned Colchagua Valley, Maule (80 Years Old Vineyards) and Bio Bio.
Viu Manent has led the production of Malbec-based wines, particularly thanks to 80-year-old vineyards in Colchagua, as well as an extensive portfolio of this variety by winemaker Patricio Celedón, which is added to the Viña Santa Cruz by the entrepreneur Carlos Cardoen, with his Gran Reserva Shaman.
In the Aconcagua Valley, Viña El Escorial, owned by Rodrigo Espinosa Carey, in less than five months to release its first wines, achieved publications in specialized magazines such as Decanter where it was highlighted as one of the ten most extreme terroirs in South America due to its commented vineyard of mountain to 1,600 msnm, which is a mixture Malbec / Syrah, whose value of the bottle surpasses the 30 dollars.
France, for its part, opted for the revitalization of Malbec after Argentina has strengthened it in recent years, and one of the main producers of "Côt" in France is Chateau Rigal (since 1755), which has in Chile a representative of the brand which handles French Malbec sales in South America, focusing mainly on Brazil and other Latin American markets.
Chateau Rigal participated in the Malbec Night, an event organized by Andes Wines, where he presented several wines based on Malbec, surprising the Chilean market, specially because they opened operations to sell their varietal in latinamerica.
TEXAS, THE RAISING WINE STAR OF UNITED STATED
The last 25 years, Texas has become a grape producing area with a lot of wineries and winemakers making local wine, with several varieties and Malbec has become an interesting one due to the high interest of consumers.
In this challenge, specifically near the historic town of Hye, Texas, William Chris Vineyards restore the 1905 Deike farmhouse and acquired an estate in 2009, with the winery and tasting facilities that opened in 2010.
They bet on Hye Estate Vineyard located in Texas Hill Country, which is located in the Pedernales River Valley, which produces quality grapes that are quickened to bottle a pure Malbec. The strength of the Texan winery is the local sales in the store and also, the shipping to over 17 states.
List of wineries that produce Malbec in California.
Devil Proof Malbec 2014
Alexander Valley · United States
Silverado Mt George Malbec 2014
Coombsville · United States
Wiens Family Cellars Malbec 2015
California · United States
Hearst Ranch Babicora Malbec 2013
Paso Robles · United States
Murrieta's Well Small Lot Malbec
Livermore Valley · United States
Trader Joe's Malbec Reserve Lot #120 2012
Paso Robles · United States
Charles Krug Malbec Limited Release 2014
Napa Valley · United States
Justin Reserve Malbec 2014
Paso Robles · United States
The Hess Collection Small Block Malbec 2013
Mount Veeder · United States
Flora Springs Ghost Winery Malbec 2015
Napa Valley · United States
Rancho Sisquoc Flood Family Vineyards Malbec 2015
Santa Barbara County · United States
Kunde Malbec 2014
Sonoma Valley · United States
Imagery Estate Pine Mountain Cloverdale Peak Upper Ridge Malbec 2015
Sonoma County · United States
Peachy Canyon Ms Behave 2013
Paso Robles · United States
Rutherford Hill Malbec 2013
Napa Valley · United States
Firestone Malbec 2013
Santa Ynez Valley · United States
Opaque Malbec 2011
Paso Robles · United States
Niner Wine Estates Malbec 2013
Paso Robles · United States
Hendry Hendry Block 14 Malbec 2014
Napa Valley · United States
Tobin James Cellars Malbec James Gang Reserve 2013
Paso Robles · United States
Trefethen Malbec 2014
Oak Knoll District · United States
Karen Birmingham Malbec 2015
Lodi · United States
Handcraft Malbec
California · United States
Francis Ford Coppola Diamond Collection Celestial Blue Label Malbec 2014
Napa Valley · United States
Trader Joe's Malbec Reserve 2012
Bennett Valley · United States
Check hashtag on twitter and instagram #CaliforniaWineExploration to see photos
Written by Agronomist, Maximiliano Morales, Founder of AndesWines.com & Former Wine Specialist of National Geographic Explorer Expedition Ship
andes@andeswines.com