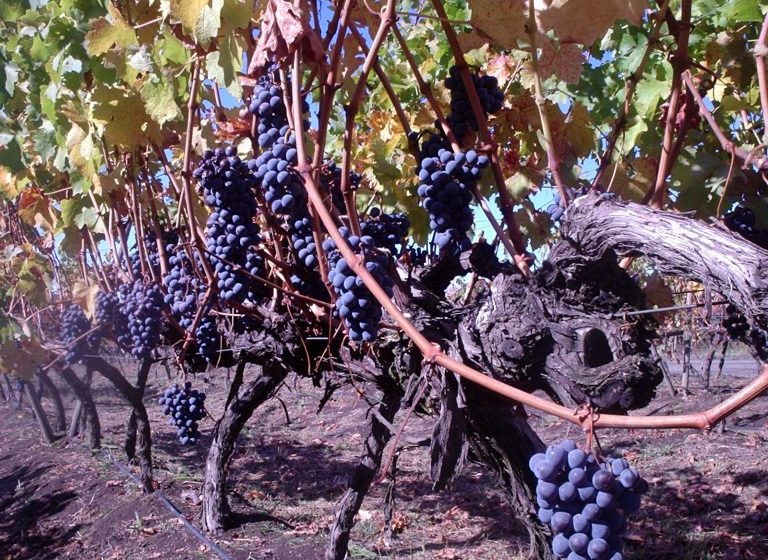 Wine Tour of ancient vineyards in Chile to be launched
After more than 17 years of touring wine producing regions in Arica-Parinacota (Codpa Valley), Coquimbo (Elqui and Limari Valley), Maule (Cauquenes, Curicó), Ñuble (Itata), Bio Bio (Laja Valley) to reach the Valley of Puelo in the Region of the Lakes, Andes Wines launched the unprecedented WINE TOUR OF ANCIENT VINEYARDS IN CHILE, with the objective of showcasing the oldest vineyards in Chile, and at the same time, enjoy wine-themed hotels in several wine valleys.
Visitors can choose to visit ancient vineyards over 80 years old in the valleys of Colchagua, or over 100 years in Maule and Ñuble, Bio Bio and Valparaiso regions, including the exceptional lost vine of Valle de Puelo, which is approximately 70 years old and which grows wild in a thousand-year-old forest in Patagonia.
There are tours that last from two days in the Santiago area, Casablanca Valley, and up to ten days tours of ancient vineyards and extreme areas in various Valleys such as Codpa, Aconcagua, Maipo, Colchagua, Maule, Bio Bio, Itata and Valle de Puelo.
There is a wide variety of luxury hotels that visitors can choose from in all the wine valleys, many of them associated with certain vineyards nearby.
All the chosen vineyards have wines that are being vinified thanks to producers who continue to maintain their traditions despite the difficulty of marketing these wines.
For visitors in Santiago, themed tastings of wines from ancient vineyards of all the valleys that are visited are offered, as well as vineyard tours in the vicinity of the capital. 
EXCLUSIVE TOURS OF ANCIENT VINEYARDS
Most people have no idea that in regions like Valparaiso there are hundred-year-old vineyards, and perhaps other varieties that have not yet been identified. We talk about the winemaking tradition that has been lost in different valleys and that through this experience, wine tourism in rural areas will be enhanced.
The Tour of the Malbec Centennial of San Rosendo near Laja River, is another option that is coordinated departing from Concepción by car/Van, or through the Corto Laja, a train that runs along the Bio Bio River reaching this hidden sector that has small vineyards of Malbec with more than 140 years of age, which has led them to create a new unique wine tourism destination that has been highlighted in the international press for the high quality of its grapes and wines.
In other vitivinicultural areas, the wine adventurer might consider going through vineyards and tasting wines in the areas of Cauquenes in Maule, Portezuelo, Guarilihue and Coelemu in the Itata Valley.
The person in charge of the tour is the agricultural engineer, Maximiliano Morales, who started working as a tour guide specialized in wines in the Elqui and Limari Valley, who is also, the Wine Specialist of the National Geographic Explorer Expedition Ship. Besides being a wine consultant for CORFO, Manager of the Nodo Estratégico Chile Vitivinícola 2.0, and mentor of various entrepreneurship projects of StarUp Chile, and strategist of the business accelerator of AgroWine Lab.
The Tailor Made Wine Tours will be composed by Maximiliano Morales, Founder of Andes Wines and Wine Specialist National Geographic Explorer Expedition Ship.

andes@andeswines.com