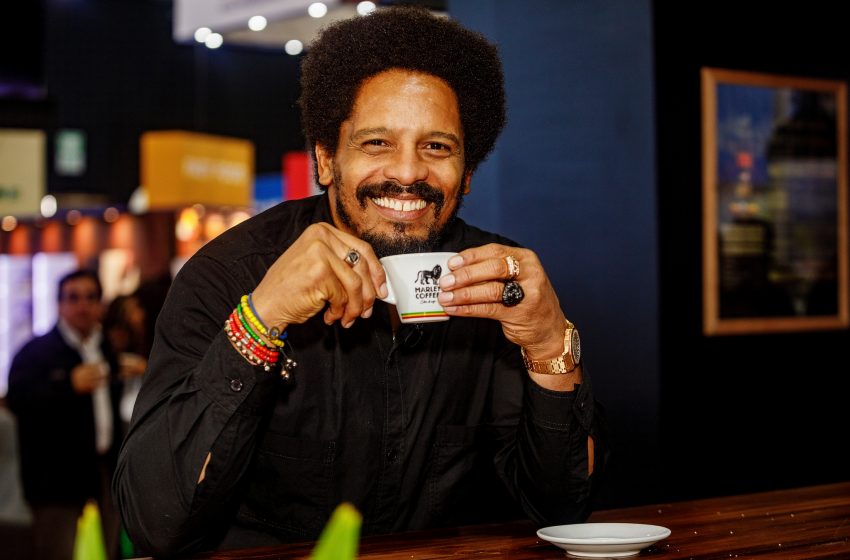 Interview of Rohan Marley, owner of Marley Coffee
During his last visit to Chile, our founder Maximiliano Morales met with Rohan Marley, owner of Marley Coffee to talk more about the coffee business, his relationship with the farmers in Jamaica and know more about his vision about the future of coffee.
Asked about what he thinks about Coffee, Rohan said: «Coffee and Wine are very beautiful. Coffee needs a climate, with altitude, shine and shade at the same time.»
In fact, talking about the history of coffee, Rohan commented that England and India were very important in the exchange of tea and spices in 1800´s. Actually Jamaica in 1750 used to produce 50.000 pounds of coffee back then.
«While I was growing, I was told coffee was not for rastaman. Then I started grow coffee myself in the blue mountain of Jamaica. Then I visited Ethiopia and I discovered the connection between coffee and Rastafari, and learned the essence of coffee.»
«It became my passion, wanted to be a part of coffee, wanted to explore and drive my life to help others, like farmers. You can not have coffee without people. Take care of coffee with delicacy.»
«I bought a piece a land in 1990 in Jamaica because of the river. Asked the community about what they were known for. And they told me it was coffee. I asked them about what I had my land and they told me coffee. I did not know anything about coffee and they used to grow coffee all their life. I knew talking about coffee and the we needed to show social awareness. I need to make sure to taking care of farmers»
Asked about pricing, Rohan was very passionate about:
«The strongest my company becomes, is better for the farmers because I know the value. I asked them how much they paid for their coffee and them, I offered them the double.
«Raw material is one price. Then, when you process it and get into the package. The price of four times and the farmers do not get benefits from that end price. If we encoring them to become more in the top line.»
Listen the entire interview with more details at: https://drive.google.com/file/d/1YEvx-gh5BwJjL12qSPXeuiNGgQPNSnMf/view
andes@andeswines.com