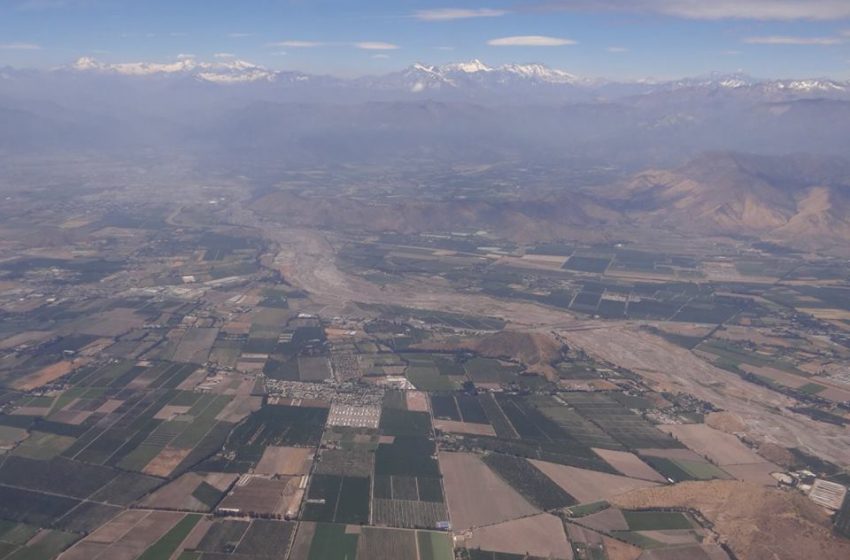 AndesWines.com launches the Ancient Cabernet Sauvignon and Carmenere Tour in Chile that unites four wine regions
With the aim of positioning Chile internationally as a Wine Touristic Destination thanks to its wines and terroirs, AndesWines.com launched the "Ancient Cabernet Sauvignon and Carmenere Tour" that will unite four regions where wines from these two emblematic varietals are currently produced to find old vines and amazing wines.
This touristic experience is considered a Wine Exploration from 2 up to 10 days for small groups of visitors and is carried out by the agricultural engineer Maximiliano Morales, Founder of AndesWines.com and former Wine Specialist of the National Geographic Explorer Expedition Ship, and previously, Endeavor.
Morales has more than 18 years of experience in the organization of more than 150 wine events (tastings, eight versions of the wine salon, wine after coffee, wine after office, among other events) and also has been a wine trend writer for JancisRobinson.com, The Drinks Business, AmericaEconomia.com, Innovacion.cl, RevistaEmprende.cl, among other economic media in SouthAmerica.
The objective is to visit ancient micro-vineyards of Cabernet Sauvignon and Carmenere in the Maipo, Ohiggins, Maule and Bio Bio Regions of more than 50 and up to more than 100 years old in full production that are pre-phyloxeric, something unique in the world .
Among the main sectors to visit in this wine exploration are Alto Jahuel in the Maipo Valley, Millahue in the Cachapoal Valley and Apalta in Colchagua, in addition to the Maule Valley, with an extension to the Bio Bio Valley in San Rosendo, where is the cradle of the Centennial Malbec, and where Cabernet Sauvignon vines of more than 100 years were found.
In coordination with the Tourism area of ​​www.andeswines.com website, thematic tastings of both varieties will be held for those visitors who can not travel to the south of Chile, and this way, wines from several wine valleys will be integrated in this global campaign.
«The Ancient Cabernet Sauvignon and Carmenere Tour in Chile" is part of a long term strategy of AndesWines.com as it aims to position the country as a world-class wine touristic destination thanks to ancient vineyards in the whole country.
For wine lovers and those interested in learning more about this wine explorations, they will be able to follow the adventures through the #ChileWineExploration on Twitter, Facebook and Instagram of AndesWines
More information at andes@andeswines.com