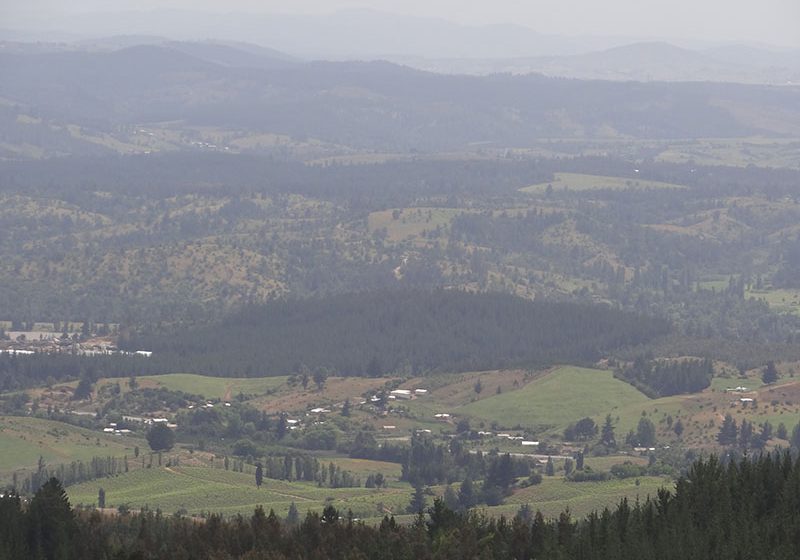 Wine Investment Tour to Chile to be launch to attract new wine groups to start operations
After the publication of Bloomberg, Seven ways wine will change in 2019: https://www.bloomberg.com/news/articles/2019-01-07/seven-ways-wine-will-change-in-2019 and https://www.thedrinksbusiness.com/2018/12/rescuing-chiles-old-vines-and-the-search-for-ancient-abandoned-vineyards the rescue old vine projects methodology that the founder of AndesWines.com, Max Morales has been leading the last couple of years, was shown as a new investment niche for global investors.
International Wine Groups and private investors have chosen Chile to start operations due to the wide range of climate and great quality of grape productions in several valleys. Some of them are Gonzalez Byass (Spain), Sogrape (Portugal), Kendall Jackson (USA), Coldorcia (Italy), Alexander Vik, among others.
For these reasons and with the aim of positioning Chile as a pioneer in latinamerica to attract investment and high end investors in the wine industry, AndesWines.com launched the past week the "Wine Investment Tour" focused to international wineries, venture capitals, angel investors and private wealth specialists that are looking where to invest or develop a new business related to wine.
Guided by the founder of AndesWines.com, the agricultural engineer Max Morales, the investors will be able to coordinate private meetings with the owners and winemakers that have shown interest to show their infrastructure in a confidential visit to show the potential investors the vineyards and terroirs where are located.
For the Ñuble and Bio Bio Regions, the tour will be a technical oriented to know the advances in wine grape growing of ancient vineyards of more than 100 and up to 150 years in full production, visiting productive areas of varieties such as pais muscat of Alexandria, in addition to Malbec, Cabernet Sauvignon and Cabernet Franc pre-phyloxeric in the area of ​​San Rosendo, near Claro and Laja rivers.
"Over 10 Chilean wineries are looking for an investor or co-investor to improve their global upscale and reach other wine markets after the success of their wines. The main weakness of Chilean wineries is not having the economic support and specialized wine trade network to reach more clients in a wider strategy." says Max Morales.
To improve this strategy, AndesWines.com made an alliance with the Founder and Co-owner of Splashcoworking of San Marcos, Texas, starting a global strategy that will be initiated among potential stakeholders from several states to generate global links to promote the Tour and attract investment.
One of the main difficulties that wineries are facing now is to improve the sales internationally and this tour is an opportunity to open new business and commercialization channels for Chilean Wine.
An example that investors will be able to evaluate to invest, is the Wine Investment Fund that AndesWines.com wants to start to rescue old vineyards of over 100 years of Cabernet Sauvignon, Malbec and Cabernet Franc in the area of San Rosendo, Chile.
The experience of the "Wine Investment Tour» ends with a tasting of Chilean wines from old vineyards in a wine bar to show the different terroirs of wine production from the valleys of Itata, Maule, Marga Marga and others.
More information at andes@andeswines.com
Twitter: @andeswines