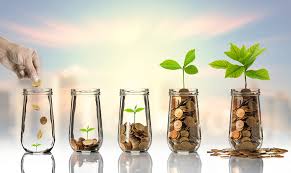 Investment StartUp Matching Service for Venture Capital and Angel Investors to be launched in Latinamerica
With the aim of professionalizing the investment match process to find an angel investor or a venture capital, AgroWineLab's business accelerator started a private record of Startups and technological companies from Latinamerica focused in Fintech, SmartAgro, Real Estate, Biotech, Renewal Energies, Health, Blockchain, among others.
One of the main difficulties faced by entrepreneurs who are implementing startups, whether through a seed capital fund, a private investor or an estate fund when they have already been validated commercially, is to implement a strategy to find customers to generate commercial traction that It will serve to attract investors.
After selling their product and having clients, the founders must initiate a strategy of raising financing to follow an international  upscale process or continue the scientific validation for those long-term startups.
Considering that many startups are not generating sales, the failure rate increases because they do not have clients and because they have not managed to raise capital that is sustained, despite the wide range of national and international funds.
To meet this requirement, AgroWine Lab launched an acceleration plan that considers two key services in the structuring and execution of a startup's business model and financing strategy.
This is the Business & Investment Broker, which is a high specialization in the process of guiding entrepreneurs to generate direct links with their customers to sell their products or services and generate commercial traction, and in the second case, contact venture capitals or angel investors to structure a financing plan that helps them continue to pivot the idea or business model.
According to Maximiliano Morales, Investment Broker of AgroWine Lab and Founder of the Wine Marketing www.andeswines.com: «In recent months, AgroWine Lab has been in contact with incubators, coworks and transfer centers in several cities in the US, Chile, Argentina, France and Canada, detecting more than 100 initiatives halted for different reasons, such as the breakdown of startup companies, the halting of the commercial validation process or the absence of a sales plan to generate profits that sustain the startup.
In many cases, some inventions must go through long patent registration and licensing processes that delay the product's release to the market.
To generate global ties, AgroWine Lab made an alliance last year with the founder and co-owner of Splashcoworking in San Marcos Texas, Carina Boston Pinales, who is generating contact with local U.S. investors from its network of contacts for Chilean startups that are looking for investment .
An example that has generated great interest in the United States is the Wine Investment Fund that AgroWine Lab is promoting to start to rescue old vineyards of over 100 years of Cabernet Sauvignon, Malbec and Cabernet Franc in the area of San Rosendo, Chile.
In the case of Venture Capitals, Angel Investors and private investors, they will be able to access this database through a specific service called «StartUp Scouting» that aims to find the company profile they may be looking for to complement their investment portfolio.
Sergio Bustos, Founder of AgroWine Lab says: «For the case of international events that seek sponsors or need an Investment StartUp Matching Service, the first client of AgroWine Lab is IoT Innovatach Latam 2019, global event that will take place between May 2 and 4 in Santiago, Chile. The main focus, is to attract Venture Capitals and Angel Investors to participate in The StartUp Connection event.»
The Startup Connection will give its participants international networking opportunities so that they can expand the reach of their contacts, a space in the center of the commercial exhibition to expose their solutions; and access to a series of sessions and workshops led by industry experts, entrepreneurs and investors. In its first version only 12 startups will be selected by the committee to participate.
Startups and companies that wish to be included in the registry, can send a brief / summary with general details and specific need to the email to andes@andeswines.com