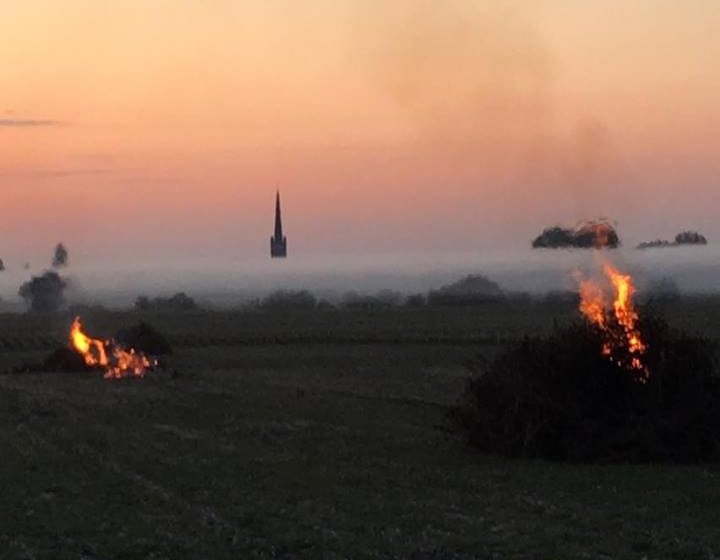 Frost in Bordeaux, Château Léoville Barton
AndesWines contacted Damien Sartorious, who is the 8th generation of Barton on Langoa Barton and Leoville Barton in Saint Julien, Bordeaux. They produce red wine Cabernet Sauvignon dominated.
"Since 2011 we have bought a Vineyard that my sister Melanie looks after called Mauvesin Barton in Moulis. This last one have been wiped out on the first cold morning leaving nothing alive. 100% gone in 2 hours. But that is not over, the two next morning where very cold and while St Ju is usually protected from the heat the the river brings, we had to light fire every where in the vineyard in form of big hay rools as that's pretty much all we had." Said Damien.
Damien says that Frost does not often happen in Medoc region which is why we where prepared and the result are so disastrous and they hope next year will simply not happen again. The last frost like this one happened in 1991, so keep fingers crossed is sometimes all we can do when it comes to face Mother Nature.
andes@andeswines.com